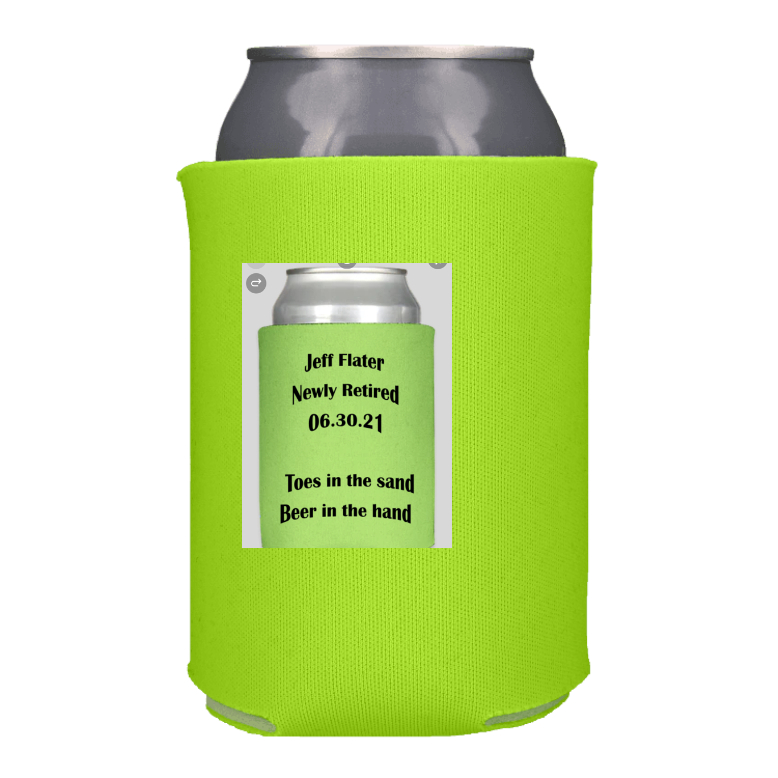 The design made from product template or with express way, open or edit design not possible
Select your sizes and quantities, The prices are recalculated automatically and you will see an updated price immediately.
Size
Quantity
Price /ea
Price
12oz Koozie
$0
$0
Subtotal (

0

):
$0
Minimum quantity required: 100, quantity remain: 100
Koozie (1-color print)
Our koozies are affordable, easy to design, and we have 25 ink colors to choose from! You can customize these can coolers with your logo or unique artwork on both sides. Choose the same design on both sides of the can cooler or make them different at no additional cost! We proudly offer more than 50 can cooler colors to match your business or event. Our product colors reflect popular trends and customer favorites. These collapsible insulators fit most 12 oz. cans and bottles. They are made of polyurethane foam for premium insulation that keeps your beverages cold and your hands dry. The same color may appear slightly different on our neoprene and foam coolers due to the variation in material.